Meng Jianmin
Member of the Chinese Academy of Engineering, Chinese Architectural Design Master, Chief Architect of Shenzhen General Institute of Architectural Design and Research Co. Ltd. Graduated from the Southeast University with a Ph.D. degree, he is also Distinguished Professor of Shenzhen University, Distinguished Professor of City University of Macau, and Vice Chairman of the Architectural Society of China (ASC). Meng Jianmin is one of the representative figures of architectural creation in China since the Reform and Opening-up. He has long been engaged in architectural design and theoretical research. He has presided hundreds of projects, won over 80 awards, and summed up the "Primitive (Benyuan) Design" theory. His publications include Primitive (Benyuan) Design, Implementation of Innovative Healthcare Design, Zero Gravity and many other works. He has a unique perspective on urban macro research, and was an early pioneer to advocate and explore smart city/architecture in China, with a series of research and practical achievements. He published Singular Architecture, Thoughts and Practice on Pan-Architecture as well as many, and also led the key national project "New Methods and Tools of Goal and Effect Oriented Green Building Design."

Fabio Cavallucci
Fabio Cavallucci is one of the most important contemporary art critics and curators. He is based in Milan, Italy. From 2001 to 2008, he directed the Galleria Civica of Contemporary Art of Trento. He coordinated Manifesta 7: The European Biennial of Contemporary Art (2008); he directed the 14th edition of the International Sculpture Biennale of Carrara (2010) and the Polish-Ukrainian section of the 1st Biennale of Kyiv (2012).
From 2010 to 2014, he oversaw the Contemporary Art Centre of Ujazdowski Castle (Warsaw); he directed the Luigi Pecci Center for Contemporary Art in Prato from 2014 to 2017, that he re-opened with the large exhibition The End of the World after the realization of an extension in 2016. He worked with many of the most important international artists and architects. Among them Cai Guo-Qiang, Maurizio Cattelan, Paul McCarthy, Mario Merz, Zaha Hadid.

Wu Yan
Science and Human Imagination Center of Southern University of Science and Technology (Wu Yan)—Co-Curator
Chinese science fiction writer, Professor in the Humanities Center and Director of the Research Center of Sciences and Human Imagination of Southern University of Science and Technology in China, vice Chairman of the China Science Writers' association, cofounder of the World Chinese Science Fiction Association and the Chinese Nebula Awards. Publishing science fiction since 1979, he has written several novels including Xin Ling Tan Xian (The Adventure of the Heart) and Sheng Si Di Liu Tian (Life and Death on the Sixth Day). He is the only doctorate tutor in China on science fiction and published a systematic analysis of this genre. He also served as the creative consultant of several Chinese TV series. With writings winning multiple awards in China and his role as editor-in-chief for many science fiction series, he has been invited to talk in many countries all around the globe.


Chen Qiufan
Chen Qiufan(A.K.A. Stanley Chan) is a representative member of China's new generation of speculative fiction authors. He is known for his stylistic combination of realism and New Wave, and has been called "China's William Gibson". His works have been translated into many languages and received multiple domestic and international awards including 9 Chinese Nebula Awards(China counterpart of Hugo Award), 3 Galaxy Awards and World F&SF Translation Award. His representative works include The Waste Tide(English Edition translated by Ken Liu, will be published by Tor, Head of Zeus, Penguin and Random House in US/UK/Germany/Spain in 2019), Censored, and Future Disease,The Age of Posthuman, The Algorithm for Life.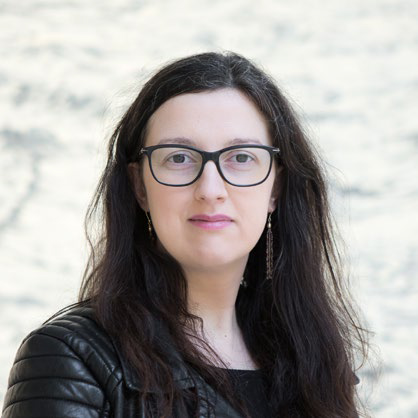 Manuela Lietti
Manuela Lietti is an Italian independent art critic and curator specialized in contemporary Asian art. In 2003, she graduated from the department of Oriental Languages and Civilizations at the Ca' Foscari University of Venice, having written her bachelors' thesis on contemporary Chinese art. In 2007, she obtained her master's degree in Chinese History of Art and Art Criticism from the Academy of Art and Design of Tsinghua University. Since 2003, Manuela has been active as a curator, critic, and coordinator in the field of gallery and museum exhibitions as well as public art projects, in China and abroad. Manuela has worked with various institutions, included: The Venice Biennale, The Israel Museum, CAFA Art Museum, Haus der Kulturen der Welt, Carrara Sculpture Biennale, The Chinese Ministry of Culture, Three Shadows Photography Art Centre, The Italian Pavilion at the 2009 Shanghai Expo, Massimo De Carlo gallery, Galleria Continua. She is a correspondent for the art magazine Arte e Critica (Art and Criticism) and contributes to a number of other art publications included Frieze, Flash Art, Artforum, artforum.com.cn, Vision and artron.net. She lives and works in Beijing, China.
Wang Kuan
Architect, Science Fiction & Popular Science Writer ( pen name: Everywhere ), Professor.
Graduated from Architecture School of Tianjin University. Design director of Crystal CG Group. Academic Leader of Virtual Space Design & Research Center of YAHA School (Haikou College of Economics) in China(Hainan) Pilot Free Trade Zone, Chair Professor. Director of KUAN architects [UCD]. Fourder of VRBAN Culture & Technology. Founder of Fantast Alliance. Representative science fiction story "Sandclock". Reddot Award 2016 winner (double).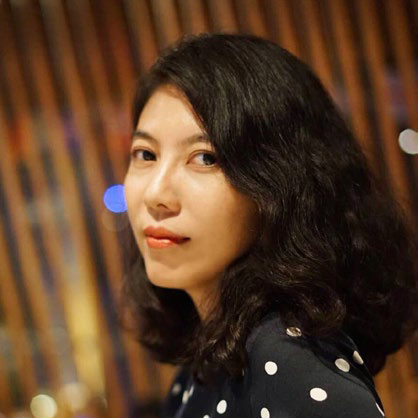 Zhang Li
Zhang Li, architect, writer, a fan of science fiction and promoter of architecture education to children. She is currently the Director of the Industrial Center of Shenzhen General Institute of Architectural Design and Research and the Management Director of Chief Designer team of the Shenzhen Bay Super Headquarters.A published writer of short stories and novels and a columnist. Currently working on the first-ever original book series on architecture education to children. Having previously worked for governmental organs for urban planning, state-owned real estate companies and major design groups, she has extensive experiences in urban planning, architecture, landscape design and design management. She has ties with local design firms in Shenzhen and is an expert in mobilizing resources from different industries.